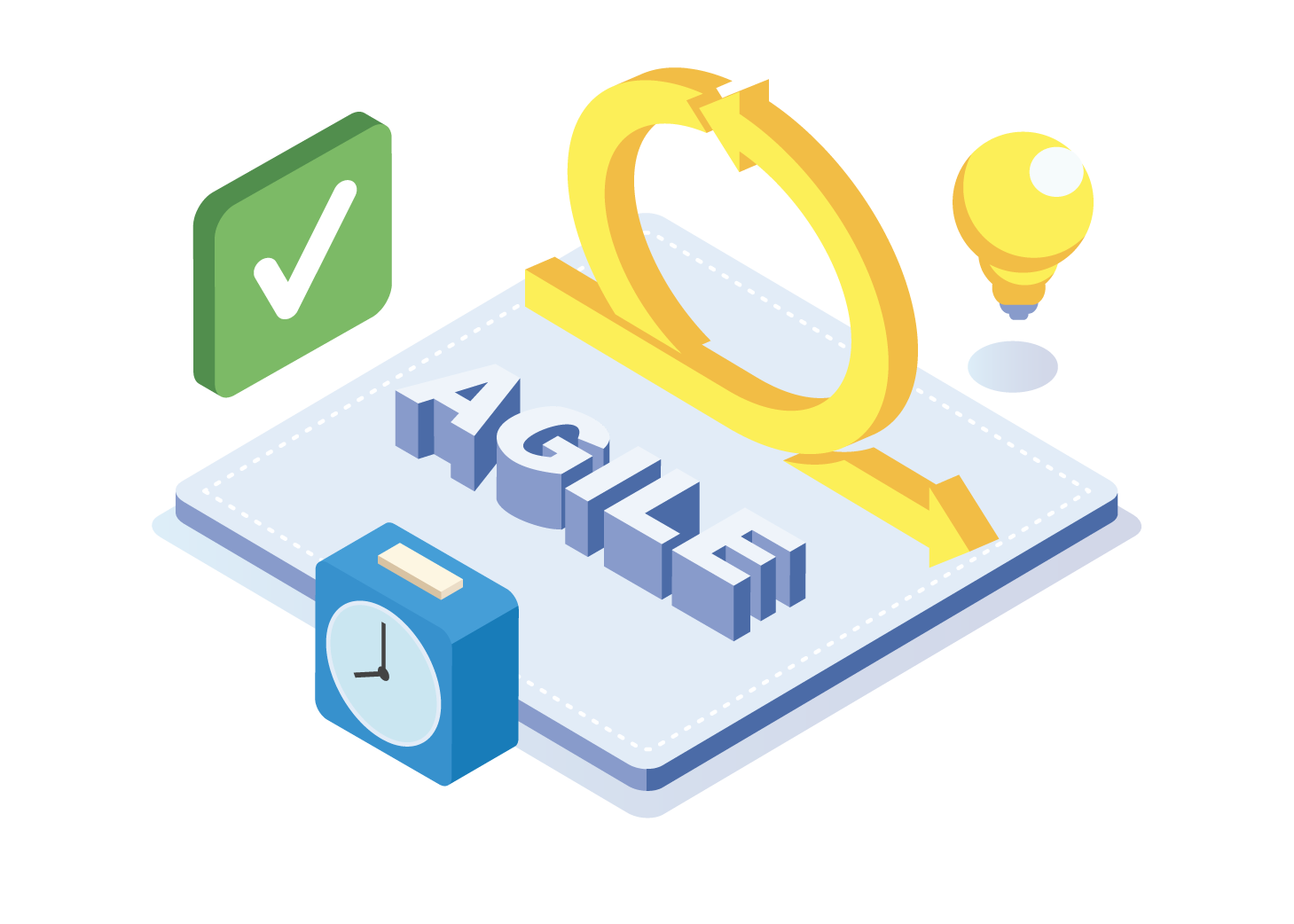 MT ENTERPRISE - PROJECT MANAGEMENT
Project management is the most critical link in software development. It is the practice of utilizing processes, methods, skills, knowledge, and experience to achieve specific project objectives and deliver the desired outcomes, values, or deliverables within a limited time and budget.
Effective project management is important as it allows competent project managers to deliver success by overseeing the delivery time, budget, and project scope. It also brings together clients and teams, creates a vision for a successful project, and ensures that everyone is working together towards the same goal.

Without proper project management, teams and clients are at risk of encountering issues such as disorganized management, unclear objectives, inadequate resources, unrealistic planning, high risks, poor quality project deliverables, and projects that exceed the budget and are delivered late.


Our project managers are responsible for ensuring that the right people do the right things at the right time. They clarify roles, streamline processes, and create checks and balances to ensure that the project is continuously aligned with the overall strategy. They also develop a realistic project plan with achievable deadlines and milestones while ensuring that all actions align with the project objectives.

In addition, our project managers ensure that all deliverables meet the required quality and are delivered on time. They anticipate potential risks to the project and take steps to mitigate them to avoid potential issues. They also manage project resources efficiently, including people, to optimize cost factors and avoid resource wastage.


In order to facilitate application maintenance and development, our project managers also track project progress and produce status reports for clients or project stakeholders. They identify any deviations from the project plan as early as possible and take corrective action to keep the project on the right course. They are well-equipped to manage every aspect of the implementation of software systems and IT solutions and bring their knowledge and experience from previous projects to scale high performance and build on best practices for success.